Have Fun - Make Friends - Experience Success
Hidden Bay Leadership Camp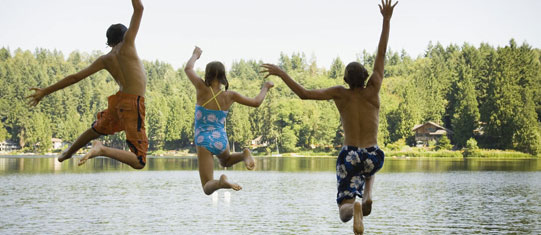 Tucked away up on Lake Shebeshekong, near Parry Sound, Hidden Bay Leadership Camp is a residential camp experience, a world away from the city and the perfect place for your child to learn leadership skills. With 1 and 2 week sessions, and busing from Aurora & Barrie, Hidden Bay is safe environment for your child to think for themselves, where they will be challenged to make good decisions and to practice being the best person they can be, while enjoying canoeing, kayaking, archery, low ropes, leadership training, games and campfires.
This overnight camp for 7 – 16 year olds (day camp 6 – 15 years) offers an innovative leadership program in a safe, beautiful environment on Lake Shebeshekong near Parry Sound.
Overnight Camp – choose from 6 day (5 nights) or 13 day (12 nights) sessions, bussing provided.
Day Camp – 5 day session with sleep over option.
Visit Hidden Bay website
Apply Now!
Adventure Camp
Adventure Camp is located in East Gwilliumbury and is a day-camp where children will explore a natural camp setting while learning to swim, interact with nature and animals with our fun camp staff who encourage children to problem solve. With busing from Richmond Hill, Aurora, Newmarket, Holland Landing and Mount Albert, getting your kids outside has never been easier, or more fun.
We offer two-week sessions for boys and girls 5 (completed JK) to 12 years of age.
We want every child to make friends, have fun and build confidence through experiencing success in variety of activities, including canoeing, kayaking and swimming. Woodlands, trails, open pastures, friendly farm animals and ponds provide children with opportunities to explore and engage in hands-on learning, and to appreciate nature.
It is our desire to inspire children to become respectful and responsible stewards of our natural environment.
Visit Adventure Camp website
Apply Now!
Exploration Summer Camp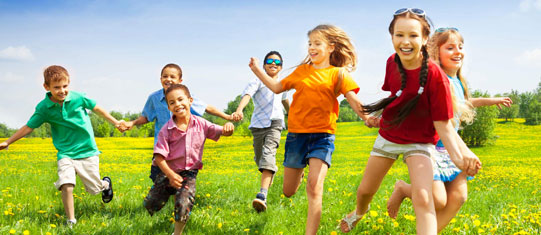 At York Professional Care & Education children at Exploration Summer Camp are engaged in activities and excursions conveniently located in your community. This camp program is a perfect combination of outdoor exploration and summer fun based on "Big Ideas" planned weekly. Children registered for the summer will attend off site trips, make friends and experience success.
We offer Exploration Summer Camp at the following locations during the summer from 7am to 6pm Monday to Friday.
Ages: 4 to 12 years
Locations:
St Joseph 301 Roney Avenue, Richmond Hill
905-780-9857
Lester B Pearson 15 Odin Crescent, Aurora
905-727-0450
Robert Munsch 395 King Street East, Mount Albert
905-473-1106
Andrew Hunter 59 Lampman Lane, Barrie
705-739-1350
Trillium Woods 20 Elmbrook Drive, Barrie
705-728-5430
Register Now!